'I have taken part in all sorts of training all around the world and I have to say that I honestly think that was the two most enjoyable days I have ever spent training.  You have a great way with people and it's clear that you're genuine and passionate about not only the sport but also bringing the people on that you are working with'.           – Gareth
The Cycling Ireland MBLA Trail Cycle Leader qualification is the benchmark of introductory MTB leadership awards.  Designed for anyone seeking to lead bikers on trails below 600m elevation and within proximity of assistance it is perfect for use in most UK and Irish situations.
TCL candidates come from diverse backgrounds including teachers, outdoor instructors, scout leaders, guides, youth leaders and people who simply want to improve their personal knowledge and safety.  The TCL Award consists of a two-day training course followed by a one-day assessment undertaken separately at a later date.  In order to complete the award, you must meet the prerequisite requirements.
Course Content
Day One
Introductions, MBLA Background, Bike Parts, Leader Kit, Trailside Maintenance, Core Skills, Coaching and Teaching, Navigation.
Day Two
Bike Adjustments, Leadership, Risk Assessments, Practical Leadership and Navigation, First Aid, Summaries.
Before Attending
You must register with the MBLA and join Cycling Ireland.
Candidates must be over 18 years old and have log book evidence of at least 20 mountain bike rides of 1.5hrs duration in appropriate terrain and in a variety of weather and terrain conditions.  Longer runs of 2-3 hrs duration, with at least one being 6 hours must also be demonstrated.  Log books are provided upon registering with the MBLA.
Evidence of having acted as an assistant leader with a group is recommended (but not essential) to help acquaint the candidate with the skills and issues covered by the course.  Ideally candidates must own their own bike or at least have easy access to one as bikes are not provided on the course.
To hold the award, you must have completed a suitable 16hr First Aid qualification within the last three years and also hold current Cycling Ireland membership.
If you would like to gain the Trail Cycle Leader award but are not sure if you have the necessary experience, please give us a call and we will be happy to discuss this with you.
Rock and Ride Outdoors are the only providers of the Mountain Bike Leadership Awards in Northern Ireland.  The MBLA scheme is the only scheme administered and recognised by both Cycling Ireland and Sport Ireland Coaching, and is widely regarded as the most comprehensive and respected mountain bike qualification available.  If you are seeking to take groups out mountain biking, then the MBLA awards are the ones your insurers would like you to have.
What Does It Cost?
Trail Cycle Leader Training costs £200/€225.
What Do You Need to Bring?
Details are sent upon registering for the course, this is a rough guide;
A mountain bike in good working order
A suitable bike helmet
Gloves and eye protection (highly recommended)
Clothes suitable for two days of biking including a waterproof jacket
Any food and drink you'll need to keep the energy levels up
The tools and spares you normally carry for riding
Where Is The Course Based?
TCL Training is based in and around Tollymore Forest, County Down.  Full details of the venue are provided upon registering for the course.
Accommodation is available locally, contact us for advice.
All the course information is sent to you via e-mail once we have received your booking.  Give us a shout with any further questions.
Upcoming Dates
Contact ian@rockandrideoutdoors.com for details.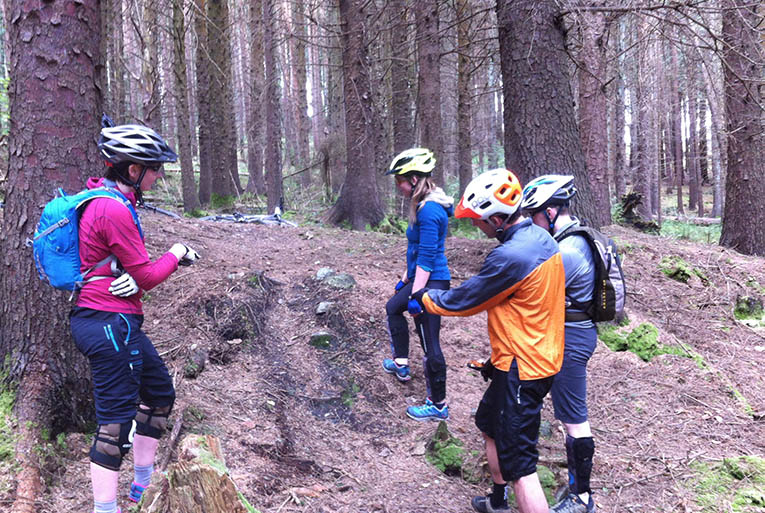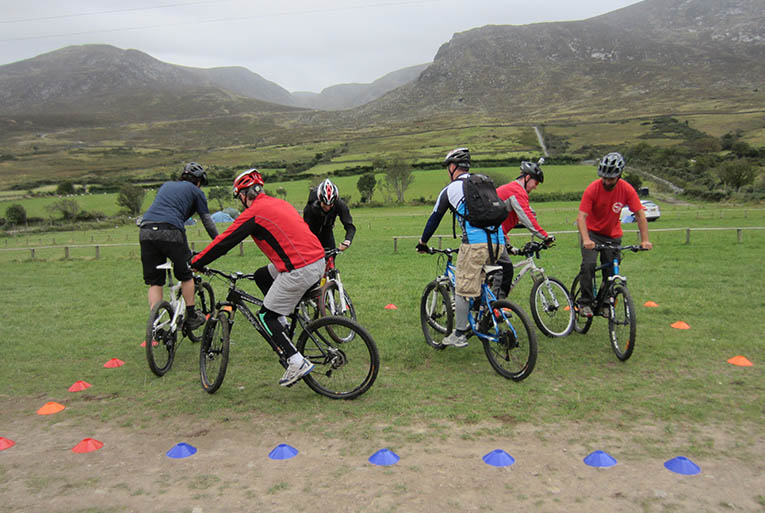 Climbing
Paul Swail
paul@rockandrideoutdoors.com
00447793453278 Mountain Biking
Ian Bailey
ian@rockandrideoutdoors.com
00447803132381