'We're pretty new to mountain biking and just thought we should learn how to do things properly, especially after having a few scary moments at Castlewellan. Ian taught us so much in a day and we're feeling loads more confident now'.
– Claire and Peter
Believe it or not, mountain biking is actually a fairly easy sport to become proficient at.  If you can master a few basic body movements and relax when you ride, then your time feeling like a beginner will rapidly come to an end.
Ian will demonstrate the fundamental skills needed to keep you safer and smoother on the trails and then through focused coaching will enable you to copy the weight-shifts and movements that will open up a whole new world of biking.
Inside a three-hour lesson, you'll cover weight shift and correct body position, braking technique, cornering, handling drops and ride some trails and features that'll open your eyes to your own potential.  Further sessions can have you performing wheelies and rear wheel lifts to get up on to trail obstacles, manual drop techniques to allow you to maintain speed off steps and balance based skills like the trackstand which help improve all aspects of your biking.
All sessions are on a one-to-one basis or with groups of friends so you'll never be lumped in with a group of people who aren't at your level.  This guarantees that the session will be totally tailored to you and so you'll rapidly improve without being held back or pushed too far, too soon.
If you're new to the sport, nervous of crashing, want to develop proper technique and be able to conquer the red standard trails with confidence and speed then this is the session for you.  It's also a perfect introduction to natural trail riding to maybe entice you to explore beyond the man-made trail centres.
Ian prides himself on creating a relaxed and enjoyable learning environment where you'll be encouraged to push your limits but on your own terms and at your own pace.
How Fit Do You Need to Be?
Fear not!  Most of the session is focused on improving your skills and although we'll do a bit of pedalling to get to the most suitable venues and trails it'll all be at your pace and suitable to your fitness.  People stop learning when they're exhausted!
What does it cost?
All of Ian's coaching sessions are three hours long and cost;
£90 for individuals
£125 for pairs
£150 for three or more (up to a maximum of six)
Following the session, you'll receive an e-mail breakdown of the skills covered to help with future practice.
What do you need to bring?
Along with bags of enthusiasm you'll need;
A mountain bike in good working order (can be hired with advance notice)
A suitable bike helmet (will be provided with hire bikes)
Gloves and eye protection (highly recommended)
Clothes suitable for a day of biking including a waterproof jacket
Any food and drink you'll need to keep the energy levels up
Full details are provided upon booking.  Contact ian@rockandrideoutdoors.com to arrange a session or if you have any questions.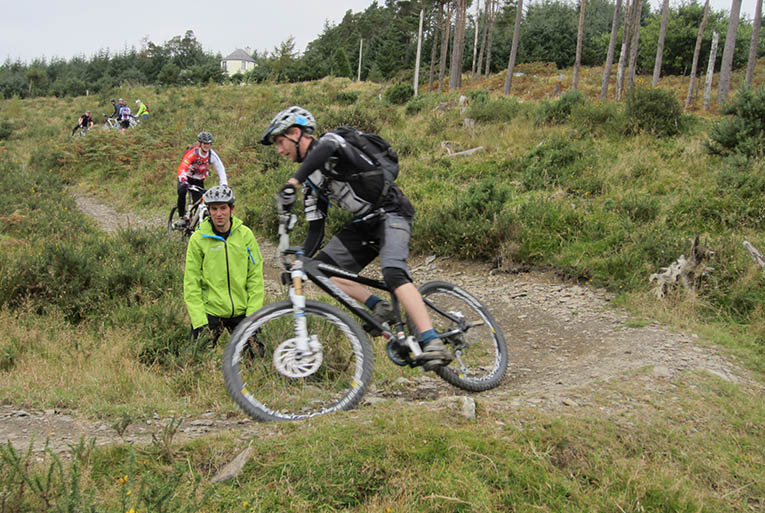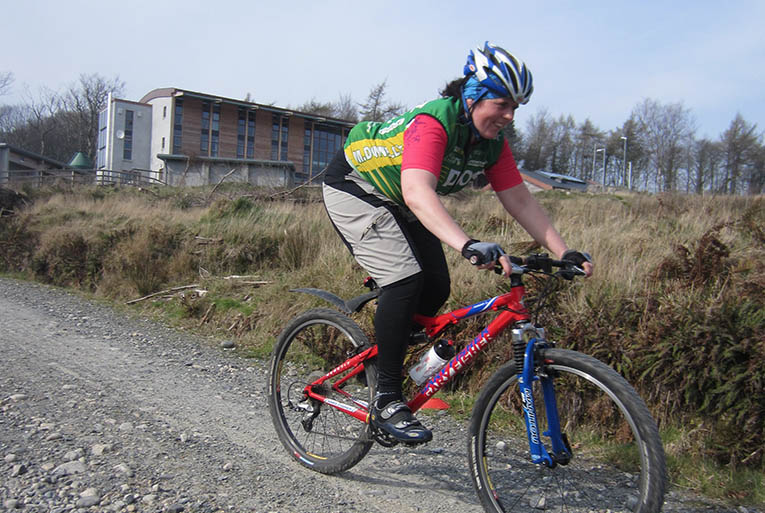 Climbing
Paul Swail
paul@rockandrideoutdoors.com
00447793453278 Mountain Biking
Ian Bailey
ian@rockandrideoutdoors.com
00447803132381