'I thought I'd been mountain biking for about six years until my day with Ian but it turns out I was just rolling around the trails!  He got me riding with so much more movement and flow and aggression.  It feels like a different sport!  Great tips on bike set up too, thanks!'
– David
Once you've mastered the basics of mountain biking it can often feel like you've hit a bit of a plateau, lacking the time or knowledge to continue to rapidly improve and repeatedly making the mistakes that prevent you meeting your full potential.  This is where a coaching session comes in.
Our Intermediate to Advanced sessions are designed for riders who are already competent in the basics and who are looking to advance to the next level.  If you're cruising the red trails and comfortable enough on the blacks at the trail centres but want more speed, confidence and flow then this is the course for you.  Using the best of the World Class trails on our doorstep Ian will teach you the techniques that allow you to hammer the tricky sections that currently have you grabbing for the brakes.
Inside a three-hour session, Ian will analyse your current technique through focused observation and video feedback where required.  He'll then build on your current abilities, improving movement and building confidence on harder features and steeper, more technical terrain.  You'll learn the 'advanced attack position' which is central to most higher order mountain bike skills and then apply it to cornering, drops and technical descending.  Other techniques often included are bunny hops, technical climbing, maintaining speed and pumping.
All sessions are on a one-to-one basis or with groups of friends so you'll never be lumped in with a group of people who aren't at your level.  This guarantees that the session will be totally tailored to you and so you'll rapidly improve without being held back or pushed too far, too soon.  It also means that if you have specific requests like learning to jump then the session can be designed to suit.
This session is a great stepping stone for anyone who has completed their TCL qualification and is considering undertaking their MBL.  It'll clearly demonstrate the types of terrain you need to be comfortable in and take you through the skills you'll be coaching to others as an integral part of being a Mountain Bike Leader.
How Fit Do You Need to Be?
A certain level of fitness is beneficial to get the most out of the session.  Whilst much of the skills work can be done locally there is some pedalling required to reach the full range of truly testing but addictively fun trails in the forest.  The session will be individually tailored to you though and we'll always move at a pace you find comfortable so don't let being out of puff put you off.
What does it cost?
All of Ian's coaching sessions are three hours long and cost;
£90 for individuals
£125 for pairs
£150 for three or more (up to a maximum of six)
Following the session, you'll receive an e-mail breakdown of the skills covered to help with future practice.
What do you need to bring?
Along with bags of enthusiasm you'll need;
A mountain bike in good working order (can be hired with advance notice)
A suitable bike helmet (will be provided with hire bikes)
Gloves and eye protection (highly recommended)
Clothes suitable for a day of biking including a waterproof jacket
Any food and drink you'll need to keep the energy levels up
Full details are provided upon booking.  Contact ian@rockandrideoutdoors.com to arrange a session or if you have any questions.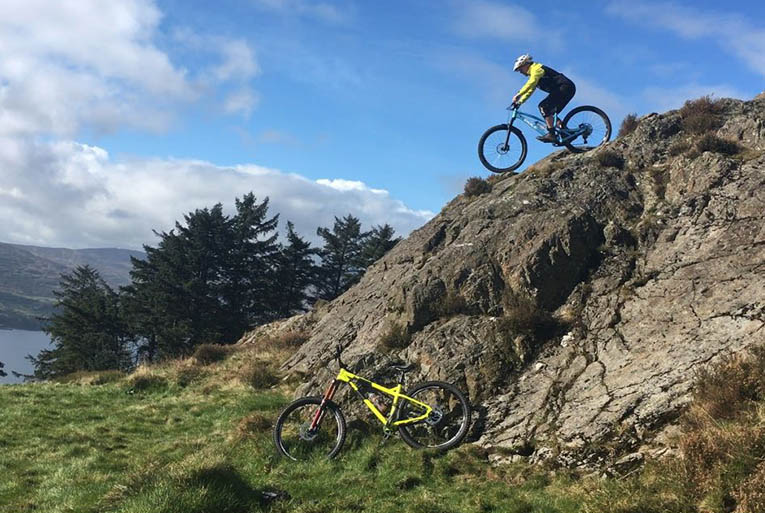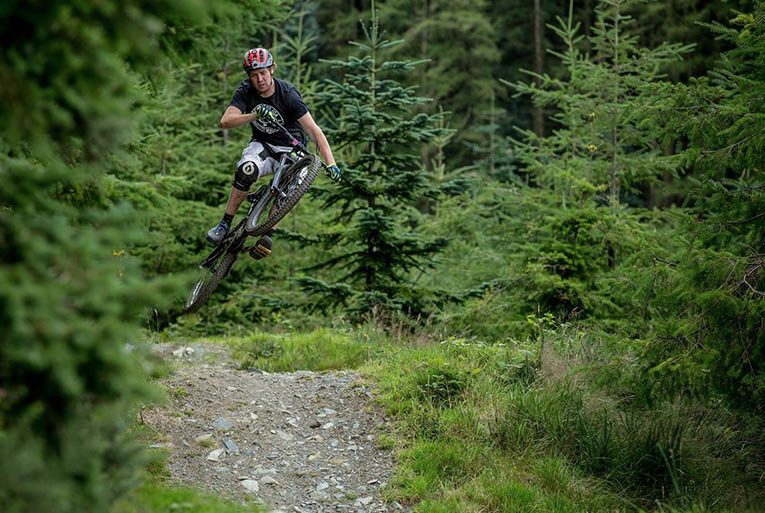 Climbing
Paul Swail
paul@rockandrideoutdoors.com
00447793453278 Mountain Biking
Ian Bailey
ian@rockandrideoutdoors.com
00447803132381